---
Starting at $2500 CAD

Taking orders for 2023 ($750 non-refundable deposit)
I currently build between 1-3 violins per year. Sometimes I will have instruments available or in progress (ie. #5 / #7) or you may choose to commission a new instrument. I offer two standard models based on my two favourite sounding violins ever built.
1742 Guarneri del Gesù 'Lord Wilton' – Length of back: 352 mm
1715 Stradivari 'Cremonese' – Length of back: 357 mm
The Guarneri 'Lord Wilton' has a rich, deep tone and a shorter scale length that provides maximum playability. The Stradivari 'Cremonese' has a huge voice, booming volume for a soloist, as well as brightness and sweetness that is unrivalled. I offer custom options such as a 5 string violin or an internal pickup.
---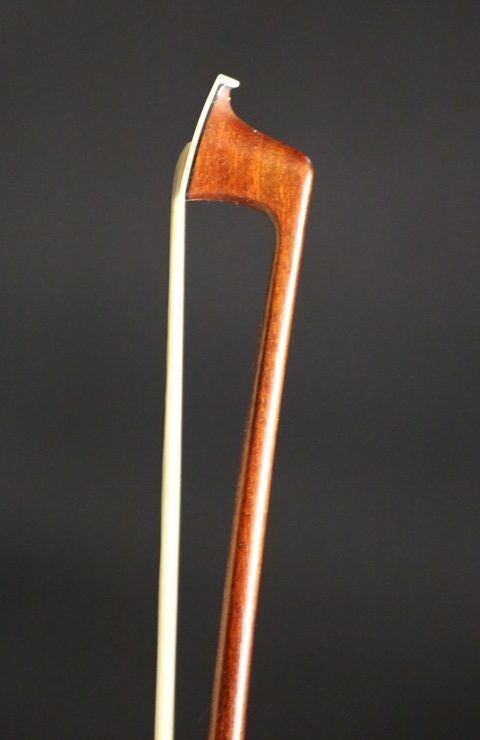 My bows are currently played by first class musicians all around the world. Although I construct my bows primarily out of sustainably sourced pernambuco, I also enjoy using other woods such as ipe, snakewood, cocobolo, and others that I come across. One thing that I believe makes my bows stand out is the playability, which I work very hard to achieve.
Violin / Viola
Pernambuco – $1250+ CAD
Snakewood – $1050 CAD
Ipe – $800 CAD
Other – Inquire
Cello / Double Bass
Pernambuco – $1750+ CAD
Snakewood – $1550 CAD
Ipe – $1200 CAD
Other – Inquire

Taking orders for 2023 ($250 non-refundable deposit)
---