Album | The Yellow Fiddle
Coming in 2023. The Yellow Fiddle is my work in progress album of tunes I've not only learned throughout the years, but also the tunes I've written along the way. The name and art is inspired by "The Yellow Fiddle", and its twin "The Flower Fiddle", a pair of fiddles I built in 2017/2018 for my good friend and fellow musician Ted View.
---
---
The album contains 20 tracks of various styles, and features Khelton Headley-Wolf on Fiddle and Cathy Sproule on Piano.
Album art by Ted View https://www.tedview.ca/
---
Tunebook | A Compilation of Contemporary Fiddle Tunes
This tunebook is my passion project dating back to 2016, in which I set out to compile relatively new tunes of various styles and traditions from musicians all around the world. The project has no definitive release date, but I am aiming for 2023.
* Cover art is a placeholder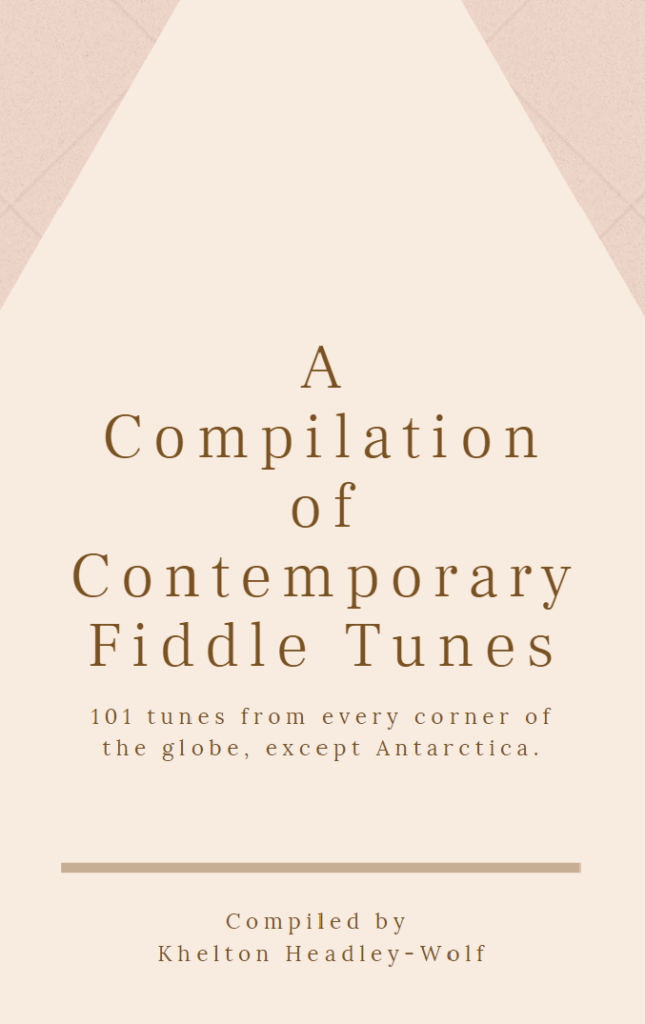 ---
Spotify Playlist
This is my Spotify playlist that I've built over the years. The playlist consists of Irish, Scottish, Cape Breton, Canadian, and American tunes and whatever other styles fall between those. I update regularly and am always happy to take suggestions to be added. Search "Fiddle Tunes" and/or "Khelton Headley-Wolf" on Spotify.